Lake Placid: The Final Chapter
Film information
Directed by
Don Michael Paul
Produced by
Jeffery Beach
Phillip Roth
Written by
David Reed
Music by
Frederik Wiedmann
Cinematography
Martin Chichov
Editing by
John Quinn
Release Date(s)
September 29, 2012
Running time
90 minutes
Language
English
Preceded by
Lake Placid 3
Followed by
Lake Placid vs. Anaconda
Lake Placid: The Final Chapter is a 2012 film.
Elisabeth Röhm as Sheriff Theresa Giove
Yancy Butler as Reba
Paul Nicholls as Ryan Loflin
Poppy Lee Friar as Chloe Giove
Benedict Smith as Max Loflin
Caroline Ford as Elaine
Scarlett Byrne as Brittany
Daniel Black as Drew
Jeff Stewart as Deputy Nermal
Robert Englund as Jim Bickerman
Ako Mitchell as Dennis
Sewell Whitney as Coach Macklin
Elena Boeva as Tina
Peter Ladjev as Gus
Borisa Tutundjieva as Girl #1
Marina Gerganova as Girl #2
Zara Dimitrova as Barbara
Jonas Talkington as Coroner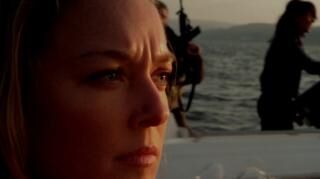 Ad blocker interference detected!
Wikia is a free-to-use site that makes money from advertising. We have a modified experience for viewers using ad blockers

Wikia is not accessible if you've made further modifications. Remove the custom ad blocker rule(s) and the page will load as expected.